Green Hills Butterfly Ranch is Belize's largest Butterfly Ranch.
Green Hills Butterfly Ranch in western Belize has about 30 native species in a large flight area. The friendly staff speak a variety of English, Spanish and Creole and will be happy to show you around. Apart from our butterflies, our 250-acre (101 hectare) property is also home to a rich biodiversity of Flora and Fauna such as ardency flowers, bromeliads, heliconias, orchids, hummingbirds, agoutis, margays, jaguars and gibnuts. Birder's also enjoy our pristine rainforest which is home to about 300 species of birds.
"What is a man without the beasts? If all the beasts were gone, men would die from a great loneliness of spirit, for whatever happens to the beasts also happens to the man. All things are connected. This we know. Whatever befalls the Earth befalls the sons of the Earth. Man did not weave the web of life, he is merely a strand in it. Whatever he does to the web, he does to himself."
-Chief Seattle
Blue Morpho

Morpho helenor peleides

Family: Nymphalidae
Subfamily: Satyrinae

Mexican Bluewing

Myscelia ethusa

Family: Nymphalidae
Subfamily: Biblidinae

Gold-Edged Owl 



Caligo uranus
Family: Nymphalidae
Subfamily: Satyrinae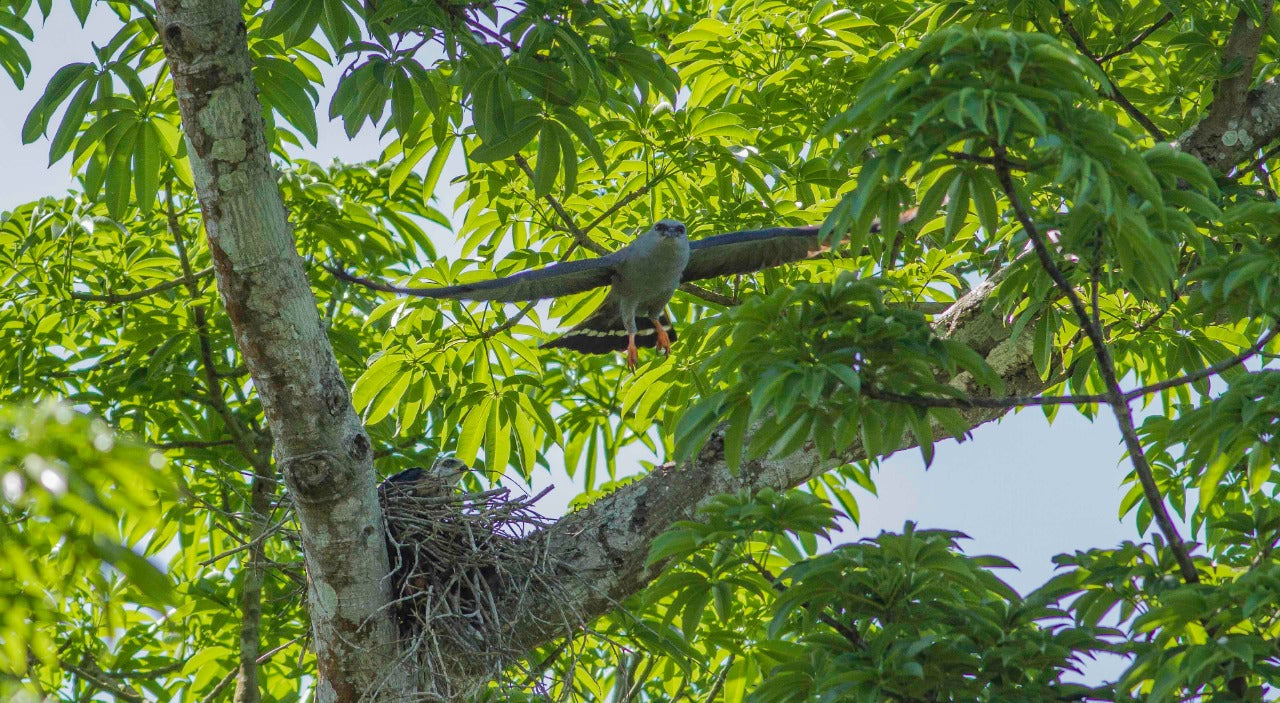 Green Hills as a Birding Location
Overall we have recorded no less than 316 species on our 250 acres (101 hectares) of Broadleaf Tropical Rainforest.. Our pride is the pair of Plumbeous Kites (Ictinia plumbea) that has been nesting with us for the past 20 years.
Due to our extensive conservation practices we are finding increasing amounts of animals in our motion activated cameras. Including Jaguars, Mountain Lions, Ocelots, Margays, Tayras, Anteaters, Coatimundis, Armadillos, Gibnuts, Agoutis and many more!
Explore Birding
Opening Hours

Mon - Sun: 9am - 4pm
Open on National Holidays

Entrance Fee

Adults: USD $20

Children: USD $10